Day 5 Thursday
This Thursday we journey with an amazing cast of characters on a trip to another planet, one we never seem to reach during the course of the story. But "Mask of the Ferret", by Ken Pick and Alan Loewen, is more than just a travel diary. We learn a thing or two about prejudice right from the start. It's the complexity and drive of the story that gets to you. Believe me there's a lot more I can say about this great story. Unfortunately I'd probably give away the fun parts so I'm forcing myself to be quiet here. (Envision an excited author who wants to tell the world about some great masterpiece they've written, but has clamped his hands over his mouth to protect the readers from getting all the juicy parts and you'll have a good picture of me trying to exercise self-restraint. It ain't easy folks, especially with some f the stories in here.
Outside the fact that Pick and Loewen use the word stewardess instead of flight attendant (I'm told that they may have done so purposely because there was no need for political correctness in this future society of interplanetary creatures) and the fact that they use the term Thalendri seems to be one letter short of C.S. Lewis' Thalendria is inconsequential. The story is captivating. I only wish I had the print copy to truly enjoy the true energy of the story.
Aboard ship is a courier, a tracker and several innocents among them the crew is counted. When things start to go wrong they really start to go wrong. Using the intellect that God gives us Father Heidler is able to help bring about some order to the chaos that has fallen upon them. Yet where true salvation comes from, ah, yes that is the greater part of the story. Excellent. Truly wonderful.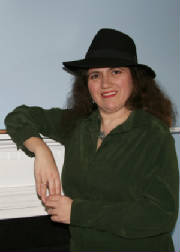 Featured at Twilight Times Books
Don't miss out on checking this site at Fabian Space
And don't forget to visit Infinite Space, Infinite God