Day 7 Satuday
Ah, at last, a story in my own genre, well sort of. "Understanding" by J. Sherer actually begins with 2 grave misunderstandings. There is the serial killer who feels justified because he thinks he's cleansing the Catholic Church, and there's Detective Tack, who has lost his faith in the Church. How the story goes down and particularly how it ends you're going to have to read to find out for yourself. Suffice it to say that both men finally come to a true understanding, but the road that leads them there is well worth reading. This is one of my very favorite stories in this book.
Obviously I couldn't do a review on every story and keep it to a 7 day tour. I've chosen what I personally found the top 6 stories. For some it was difficult to leave out, such as The Hosts of Envoy among others. Others, well, truth be told, I found too religious, yet I understand the nature of this book in its uniqueness. Every story was told well, with a few minor beefs on my part. I'll not get into that. It just seems that when the focus would or should have been on Christ in a few the focus was on the church. To me that just defused an otherwise powerful story. But in the words of Dennis Miller, That's just my opinion, I may be wrong.
Rob and Karina Fabian have put together a wonderful booktrailer which you will find our the CFRB Booktrailer page to this site. There are other booktrailers there as well. We invite you to visit this page and check out these booktrailers, even if you've missed a blogtour for any of the books. You can also see the booktrailer for INFINITE SPACE, INFINITE GOD at that website listed below. I invite you to visit their site, not just to view their trailer, but to contact them and let them know how much the tour has meant to you. We ask that you'd do the same for all authors or compilers of the books we tour here. Letting them know how CFRB has made you aware of some really great fiction is going to help encourage them to continue to put together even more great Christian fiction. And if you want to know about Jesus you can ask any of us and we'll be happy to share with you what He means to us and can mean to you.
This has been a fun tour for me to do. Much like LIGHT AT THE EDGE OF DARKNESS I found myself able to tune in to different stories each day instead of trying to find something different to say about the same story for 7 consecutive days without giving away too much. So it will be a real challenge for me to do next month's tour of PETTICOAT RANCH. I hope you'll stop by and check it out. If you have friends who haven't heard about us or are just enthused about what you've been seeing at CFRB we'd love to hear from you. I suggest the best way to do that is to visit the author, or in the case of INFINITE SPACE, INFINITE GOD (as well as LIGHT AT THE EDGE OF DARKNESS) the compiler's websites and email them. Leave comments on their blogs and if you want post comments on ours. Writing is fun, but there are times when we need you, the reader, to tell us we've made your day, that somehow these stories have touched you, encouraged you, challenged you or whatever. A lot of times I know I feel like I'm writing things that are powerful and no one cares. I'm sure these other great writers feel the same from time to time. Now's your chance to let us know our writing hasn't been in vain. We're not looking for fame, just a pat on the back telling us we've done what Jesus has asked us to do. David Brollier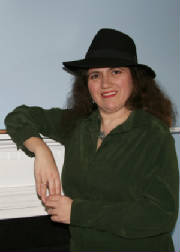 Featured at Twilight Times Books
Don't miss out on checking this site at Fabian Space
And don't forget to visit Infinite Space, Infinite God